Little Silver Train Station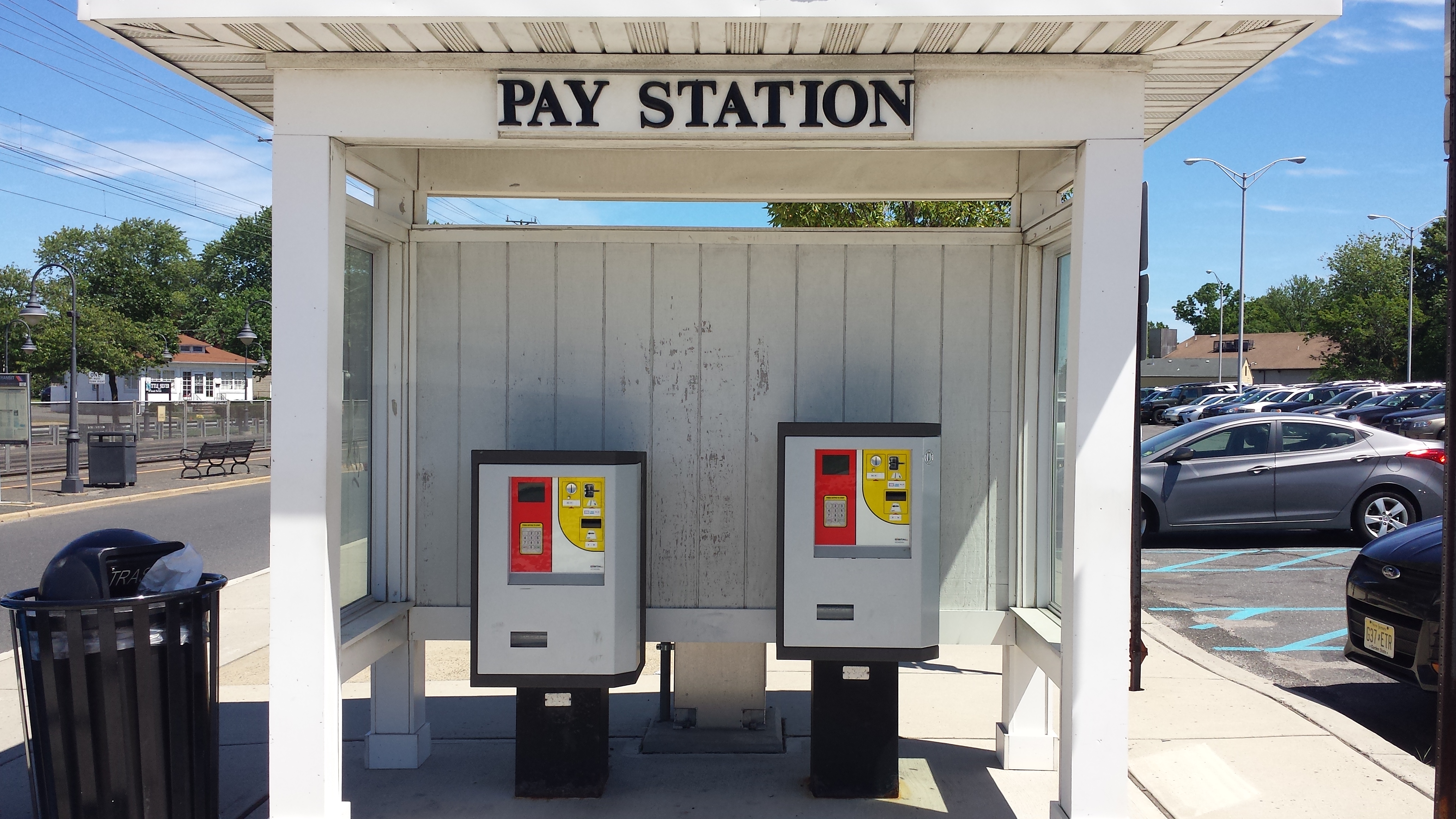 The pay station is located at the entrance to the commuter parking lot closest to Ayers Ln. If you wish to park in this lot, you MUSTpay at this station. Parking is now enforced 24 hours a day, 7 days a week.
The pay station accepts $1 dollar bills and $5 dollar bills. It also accepts credit and debit cards. American Express credit cards and gift cards are not accepted. 
The pay station is very user friendly. Follow the instructions when prompted and remember your parking stall number that is painted on the ground. You will need this number when entering the information.
For those of you who have the hanging permits, you do not have to use the pay station at this time. Continue parking in any parking space.
The smaller parking lot on the the Oceanport Ave. side of the railroad tracks is reserved for current resident parking permits ONLY. Both lots are enforced 24 hours a day, 7 days a week.
ALL PERMITS MUST BE HUNG ON THE REARVIEW MIRROR WITH THE PERMIT NUMBER CLEARLY VISIBLE THROUGH THE FRONT WINDSHIELD. IF NOT, A SUMMONS WILL BE ISSUED.