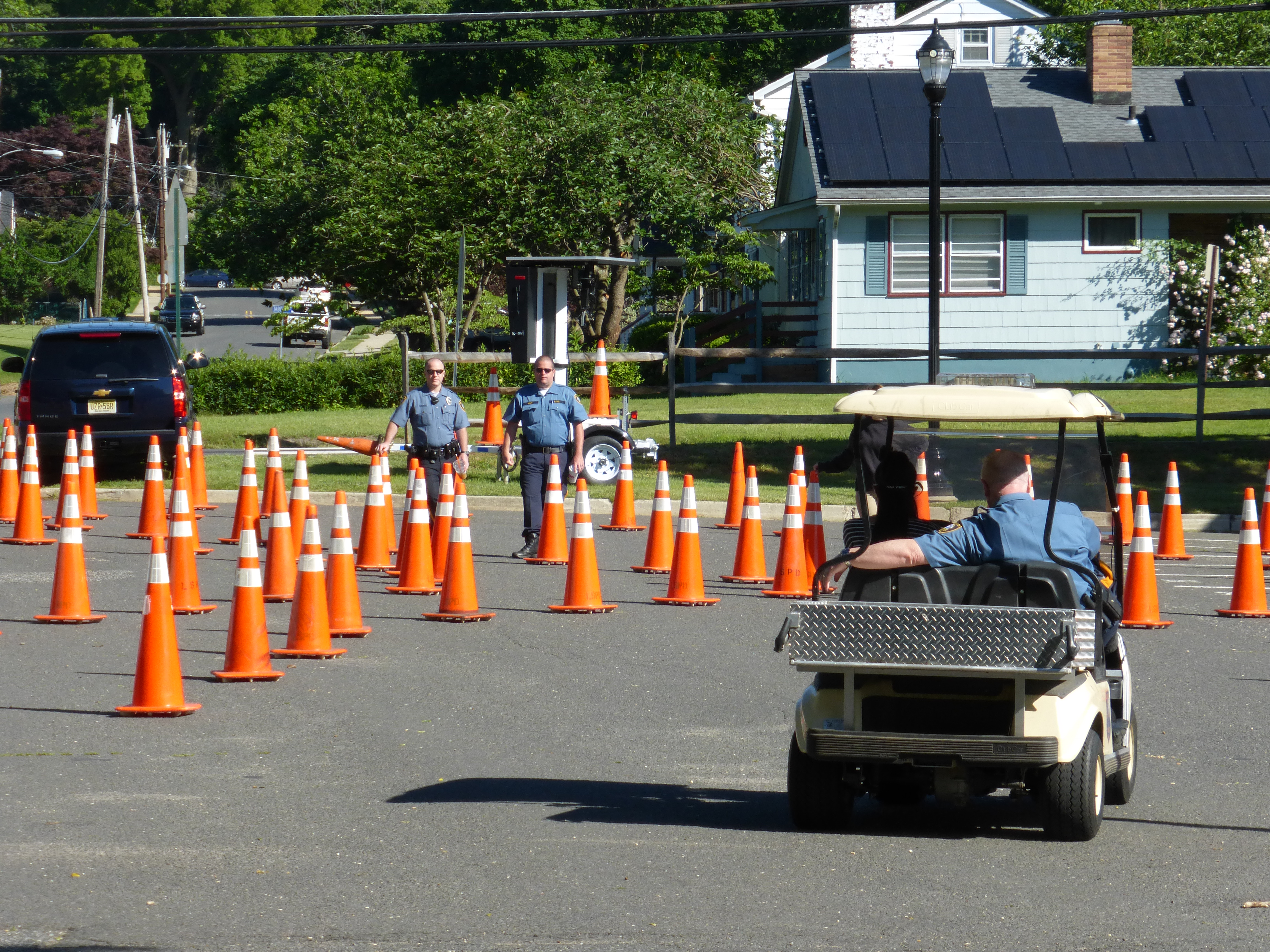 Left: Student from Markham Place navigates through traffic cones while wearing goggles that simulate impairment.
Right: Officers participate at the eighth grade picnic, horse racing event.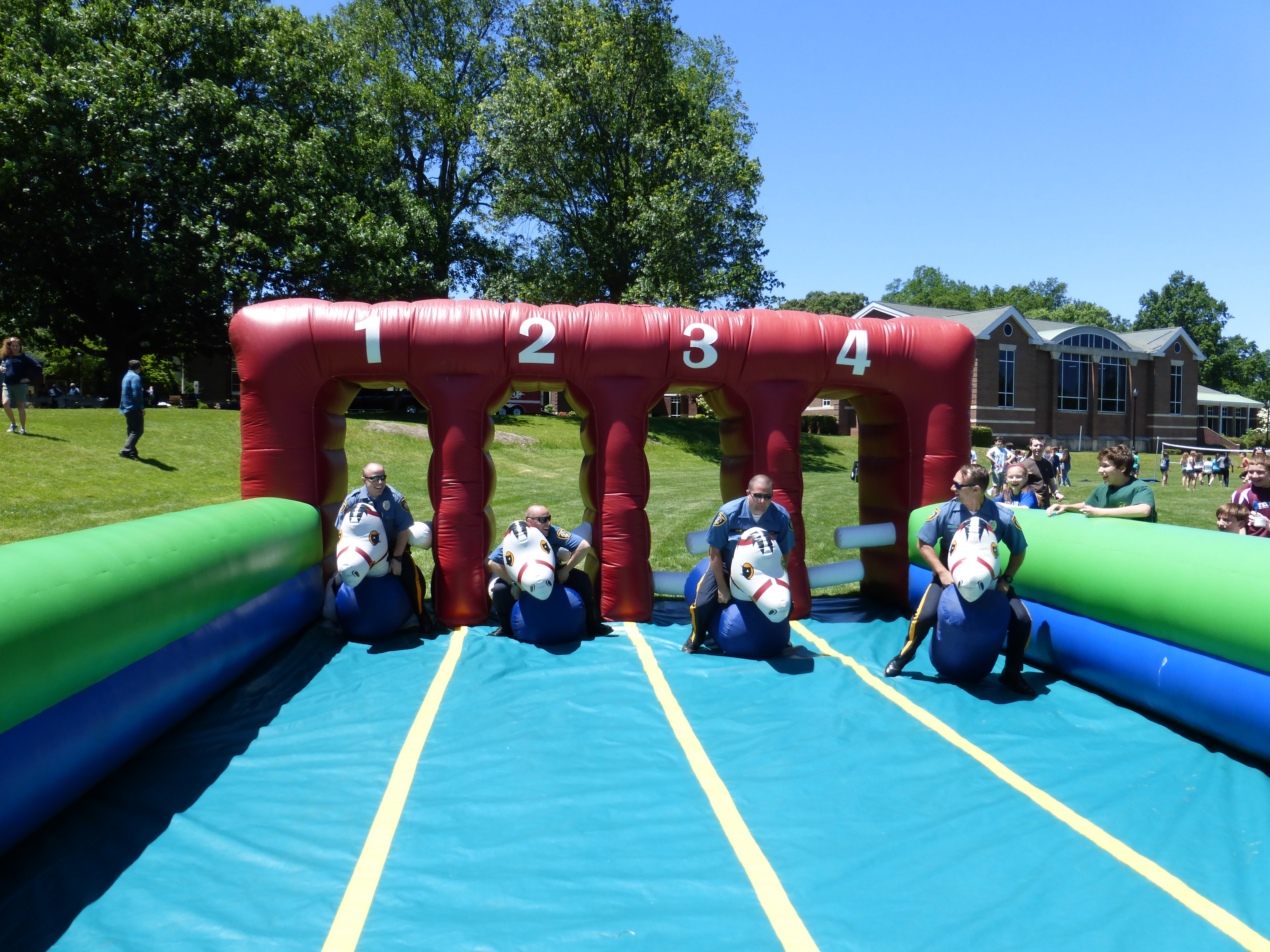 L.E.A.D. Program at Markham Place School June 2016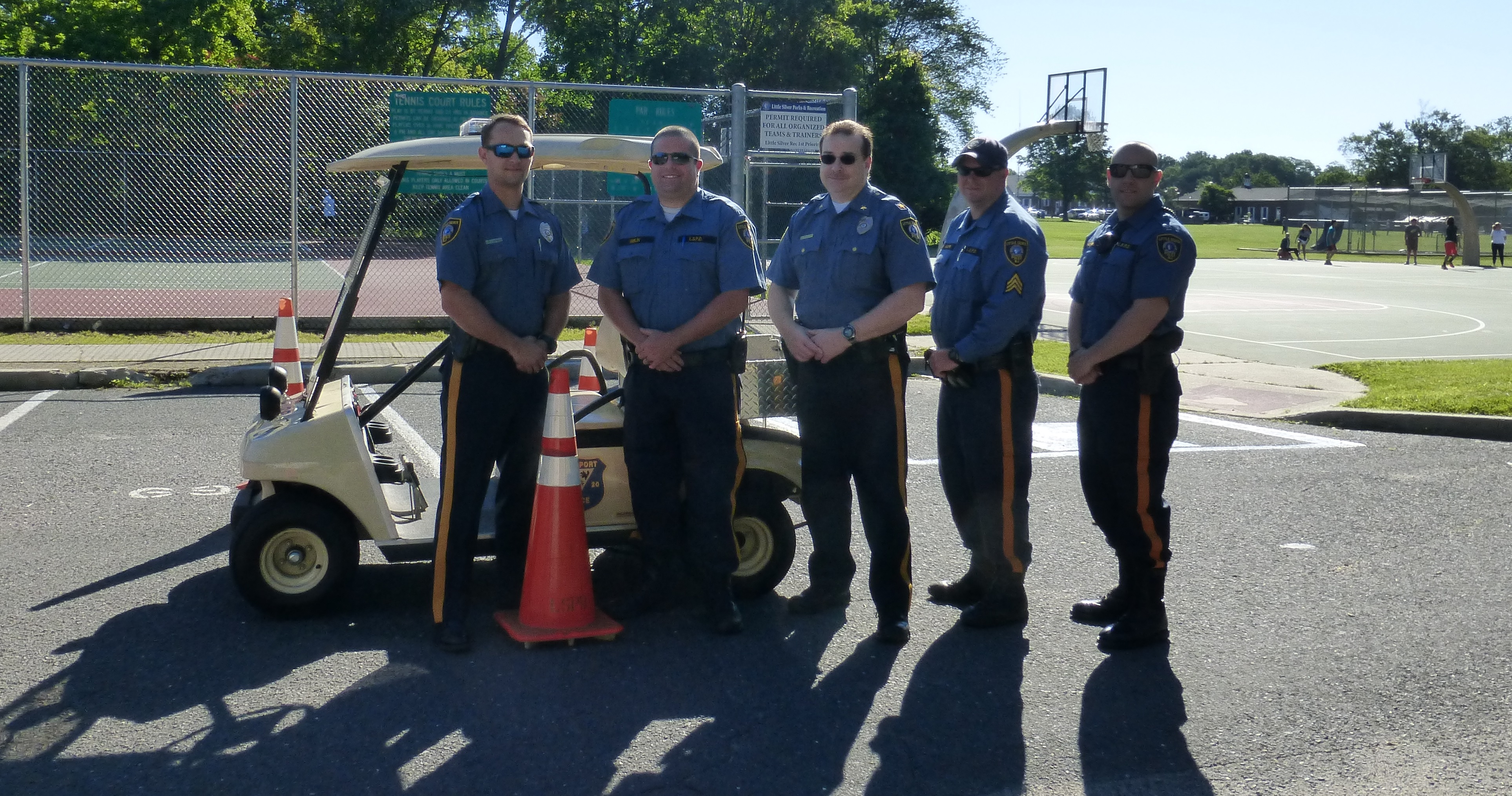 Officers stop to pose for a photo after setting up the obstacle course for the eighth grade students at Markham Place School.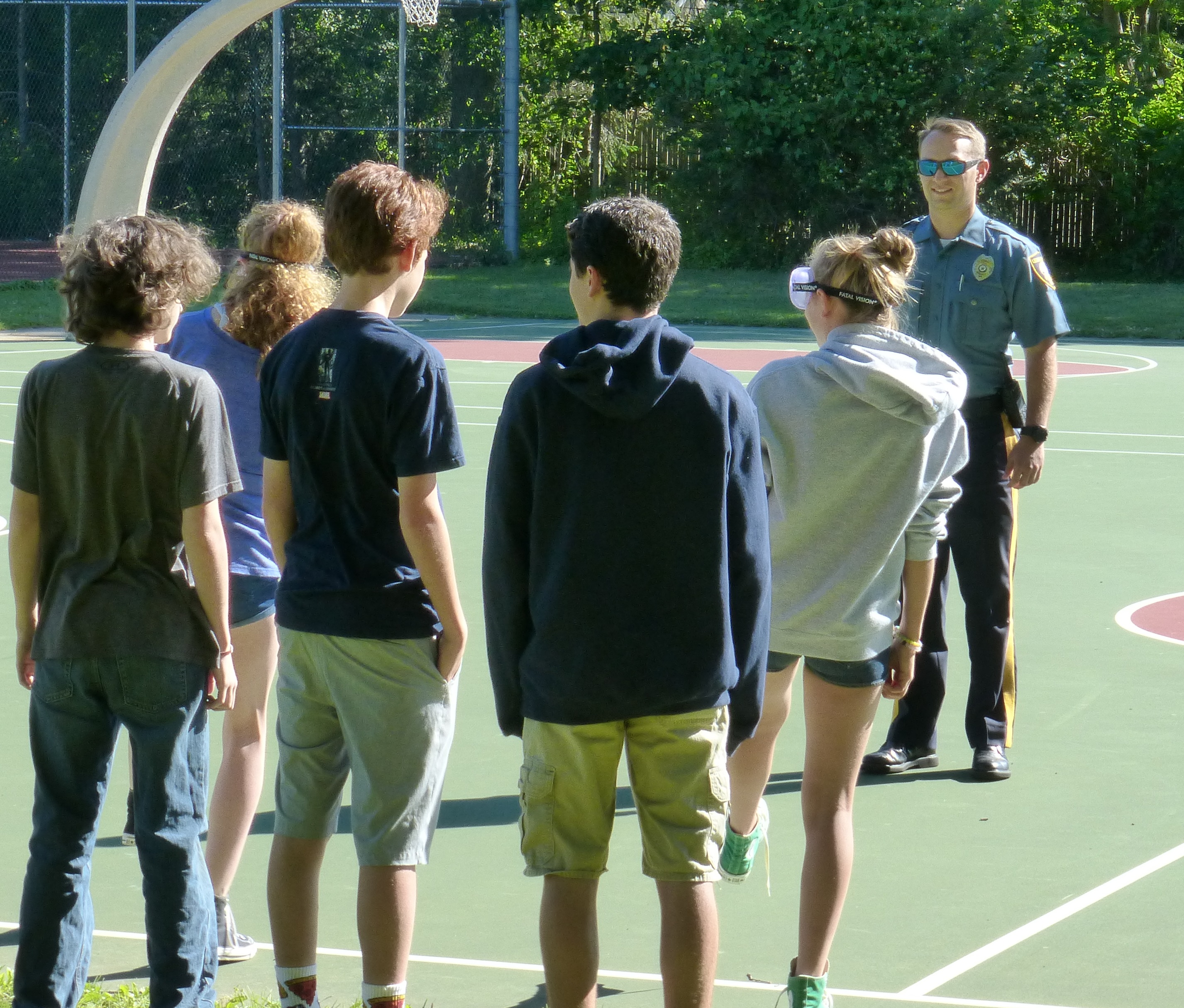 Officer demonstrates and administers psycho-physical test by having students attempt to walk a straight line while wearing goggles to simulate impairment.